Hello, Beautiful You!
When was the last time you talked with someone about your health and received the personal attention you deserve? While you probably heard about the popular trends of detoxing, different cleanses, weight loss programs, etc… you may still be confused about nutrition and which diet is good for you. There is no one particular diet for everyone! The best way to approach this is to follow your intuition and trust  your body. You deserve to have a glorious life and an energetic, thriving, and beautiful body. Your body is such an amazing phenomenon, it will tell which foods to choose and which to avoid.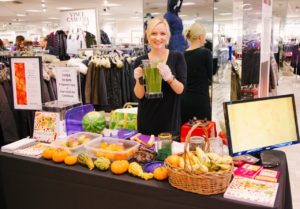 I am so happy you are joining me on this adventure. I'm Aleksandra, a.k.a. Olenko in Polish. I am an intuitive chef, a health and wellness coach, an artist, and the author of Raw Food Art: Four Seasons of Plant-Powered Goodness and Live Love Light and Fruits from Olenko's Kitchen and Friends cookbooks. I am the founder and creative director of a healthy lifestyle blog, Olenko's Kitchen at www.olenkoskitchen.com
I have been working for over fifteen years with thousands of people around the world on transitioning their relationship with food. The process begins when we choose to create a loving relationship with our body and align our mind to make the healthier food choices. On this journey, we find the path to wellness, great health, spirituality, and inner peace. I also teach about mindful living and the impact we have on the environment.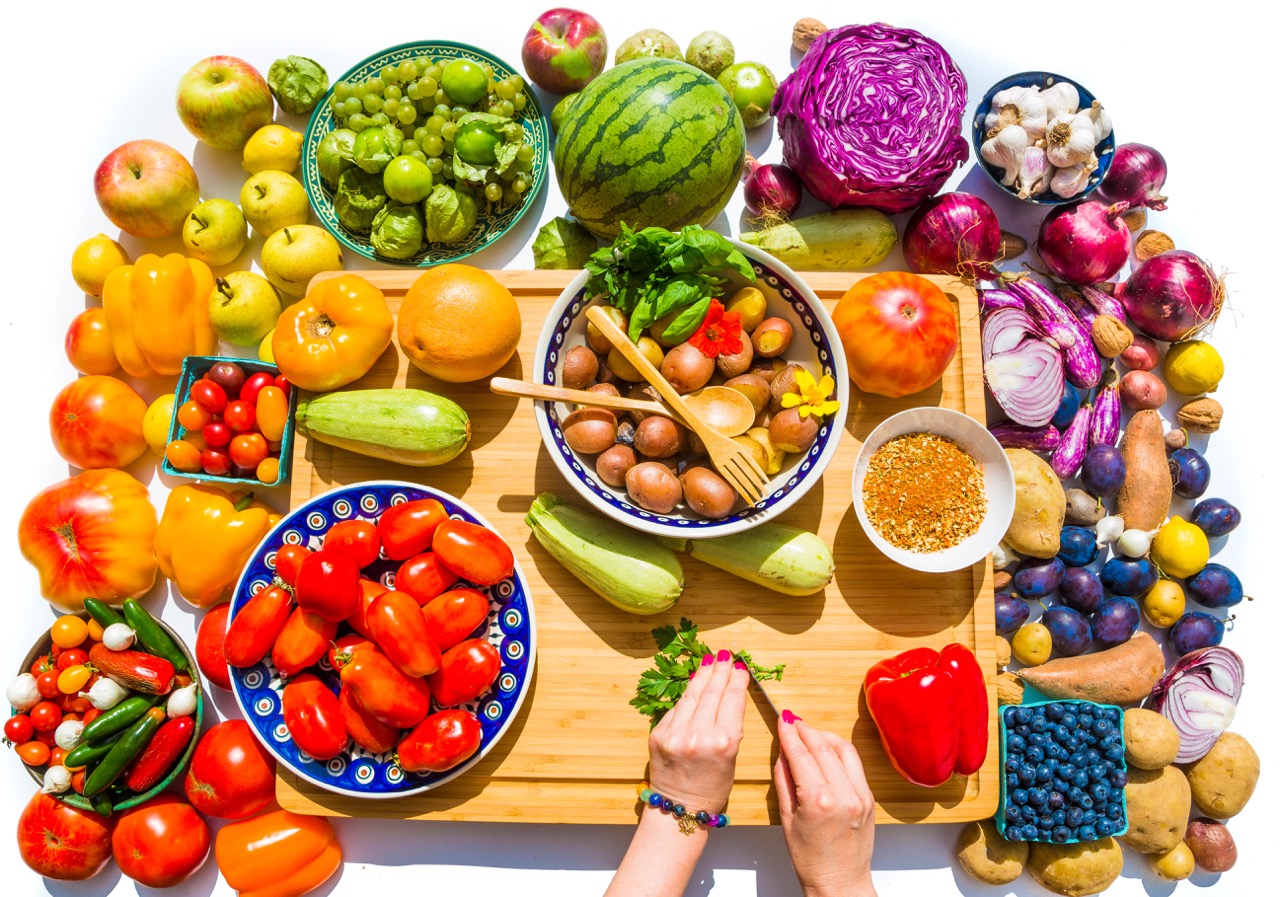 I received a Plant-Based Nutrition Certification from Dr. T. Campbell at Cornell University. I am also a certified Integrative Nutrition Health and Lifestyle Coach by Institute for Integrative Nutrition. I provide group and private coaching via Skype or telephone for my clients around the world. I teach in person and online cooking classes. I also offer individual programs about weight management, essential oils, natural remedies, homemade beauty and skincare, chemical-free cleaning products, healthy cooking for kids, raw vegan diet, nutrition, and more.
Hiring a health coach is a way for you to have a better communication with your own body. During our weekly coaching conversations, which can take place on the phone, in person, online, or even via video chat, you will celebrate successes of the past week with me. I will give you a specific program for you to follow, and each week we will review any difficulties encountered, strategize around roadblocks, and set action goals for the upcoming week. Because the health coach does have the expertise, part of the activities outlined for you may include a balanced wellness program of exercise, nutrition, and health management based on health science.
If you are looking to lose weight, manage your stress, reduce your unhealthy addictions, or learn how to cook, then I am your girl. If you are interested in learning about the benefits of a plant-based diet, trying to eat healthier, or simply looking to find vitality in your life, then I am here for you. I love people! I love teaching! And I love food!
A long time ago, I realized that there is no one perfect diet or solution for all. We all come from many backgrounds and cultures, with many different experiences. Outside we may look different, but at the core of our souls, we are the same. We all feel pain, hurt, sadness, and heartbreak. We all look for love, inner peace, prosperity, family, friends, and fun. Unfortunately, most of us live busy lives, are stressed out, work long hours, and always rush.
Finding optimum health is a process. Breathe. Relax. Just be. Give yourself permission to go for a walk, spend time in nature, and simply be happy and free. If you are looking for a joyful life, you have found the right place.  If what you are reading resonates with you, it would be my pleasure to work with you. The coach-to-client relationship is very personal, so it is important that you connect with your coach. Listen to your intuition; it will tell if I am a good match for what you are looking for.
I know for many of you, the budget is a key factor. I do offer a few different coaching packages that include the actual coaching sessions, e-mail support in between sessions, worksheets and educational information, record-keeping, and follow-ups. I will be happy to work with you and your budget. I am here for you  
What are you waiting for? If you are interested in speaking with me, I invite you to schedule a free 20-minute consultation today.
Many Blessings,
Aleksandra Winters
Testimonials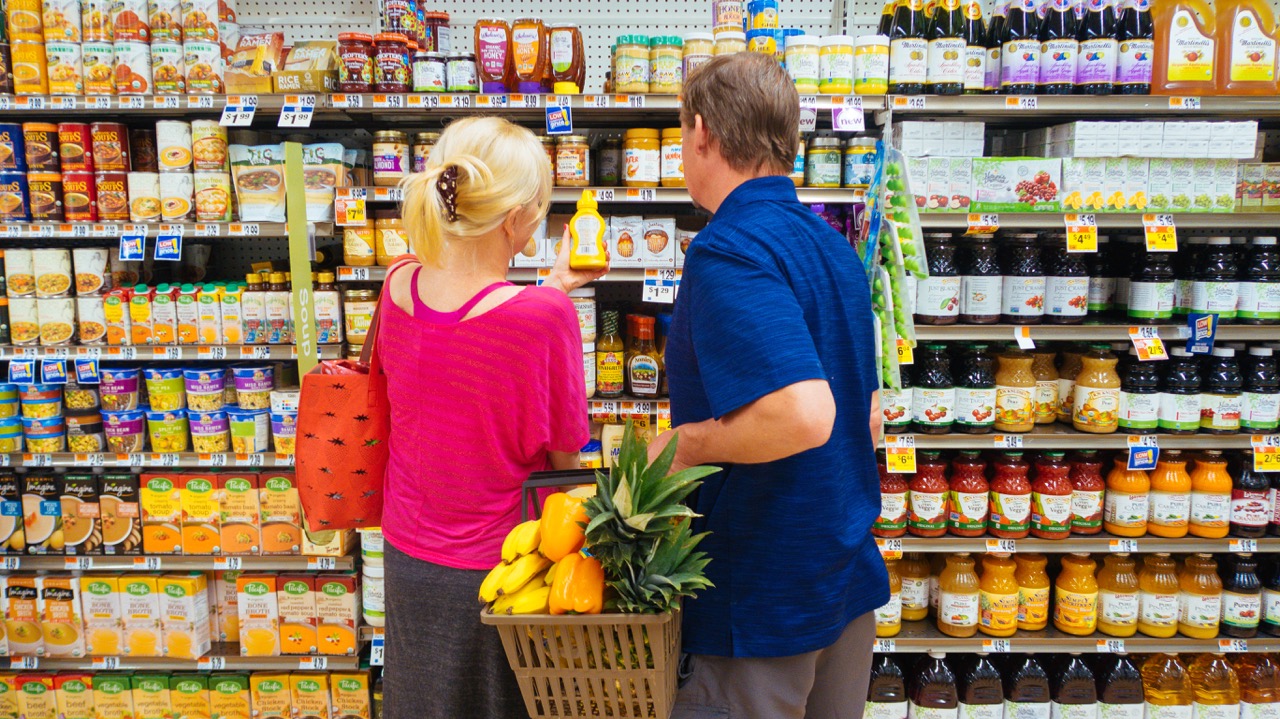 "Aleksandra is an amazing coach. She introduced me to essential oils, healthy cooking and lifestyle a few years ago and her passion transformed me. Her approach to healthy cooking is so fun, creative and inspiring. Every time I speak to her, I get loads of inspiration and empowerment, she is incredible. I changed the way I cook, the way I eat and there is so much more to learn. I feel more alive and rejuvenated after following her advice. Thank you Olenko's Kitchen for all that you do."
~Daria Jabenko http://misschicnbeautiful.com ~
"Alekesandra Winters has been at the forefront of a healthy lifestyle from teaching the proper ways of a nutritional eating as well as incorporating juicing as an essential function to my diet. Winters as a health coach also emphasis the use of superfoods and essential oils how they are beneficial not to our spiritual being but our overall well-being."
~ Ailing L. ~
"Olenko's Kitchen is what food should be. It is always beautifully presented and truly delicious. My favorites are the raw chocolates with cherries and the raw "cheese"cakes. I can't believe how creamy and delicious those cakes are!"
~Tava Naiyin http://bellydancebytava.com ~
" I would just like to thank you again for the raw plant based food cooking class. You are an amazing and creative chef and you made the class so much fun. I can't believe we were able to prepare so many delicious organic vegan dishes. Yum! It wasn't just the team work, it was easy to do! Hopefully this will be the first in a series of cooking classes. Just make sure you include me on the list of invites!"
~Maria Regina Ramirez~
"I have known Aleksandra/Olenko for many years. She has always been deeply involved in activities regarding art, nature, and health. Every time I talk to her, she inspires me to better myself. Thanks to her, I made many changes in my diet, and I love incorporating her recipes in my menu. Olenko truly brings love and light into people's lives. I am so glad I know her! Love"
~Lidia B.~
"Olenko"s Kitchen has brought new traditions to our family gatherings. Persimmon pies, raw chocolates and oatmeal cookies are so delicious, you are shocked they they are healthy too. I'm not a vegan by any means, I have loosely followed the "paleo" lifestyle for some time. I followed olenko's plant based transformation and have found myself drawn to her amazing creations. Weather it's an avocado and tomato salad, "pasta" with "cream" sauce, or a quinoa vegetable plate, her simple directions are easy to follow for a delicious, fulfilling, healthy meal made with real ingredients. Now, I find myself opting for vegetables over meat. She is truly life changing and has enlightened me on the ease of cooking plant based fulfilling foods."
~Rachel P.~
"I'm inspired by Aleksandra's dedication to teaching others about having a healthy lifestyle. I have begun my journe toward eating healthier utilizing some of Olenko's Kitchen recipes."
~Carol-Ann Cook~
"Aleksandra is my "go to health coach".  Her passion, love and knowledge for healthy raw food cooking is my daily inspiration and motivator.  There is beauty in everything she does and she openly and patiently shares with all who are seeking.  With much love and gratitude."
~Kathleen Ellis~
"Reflecting on the explosion of various delicious and healthy raw plant-based foods prepared during the cooking session with our teacher, Olenko was a treat and fantastic experience. Olenko has taught me that we do not have to sacrifice the taste of good healthy and delicious foods for processed foods—in the end, we not only take care of our health, but can also enjoy the richness and flavorful foods mother nature intended us to eat!!! Bon apetite, Olenko—can't wait for your new cookbook!!!"
~Joan~
                                 "2017 Vegan Cookbooks We Can't Cook Without"
Last year, we saw
an explosion
of vegan cookbooks, and this year is shaping up deliciously as well. It makes sense, as the popularity of compassionate eating is evident everywhere you look. New vegan products are flooding store shelves, and chain restaurants are consistently adding plant-based options. Allow us to present— vegan cookbooks 2017!
From the Olenko's Kitchen blog comes this must-have cookbook for anyone with a raw plant-based lifestyle. It features more than 80 recipes with stunning photos and tips for becoming your healthiest self."
                               https://www.peta.org/living/food/vegan-cookbooks-2017/
~PETA~