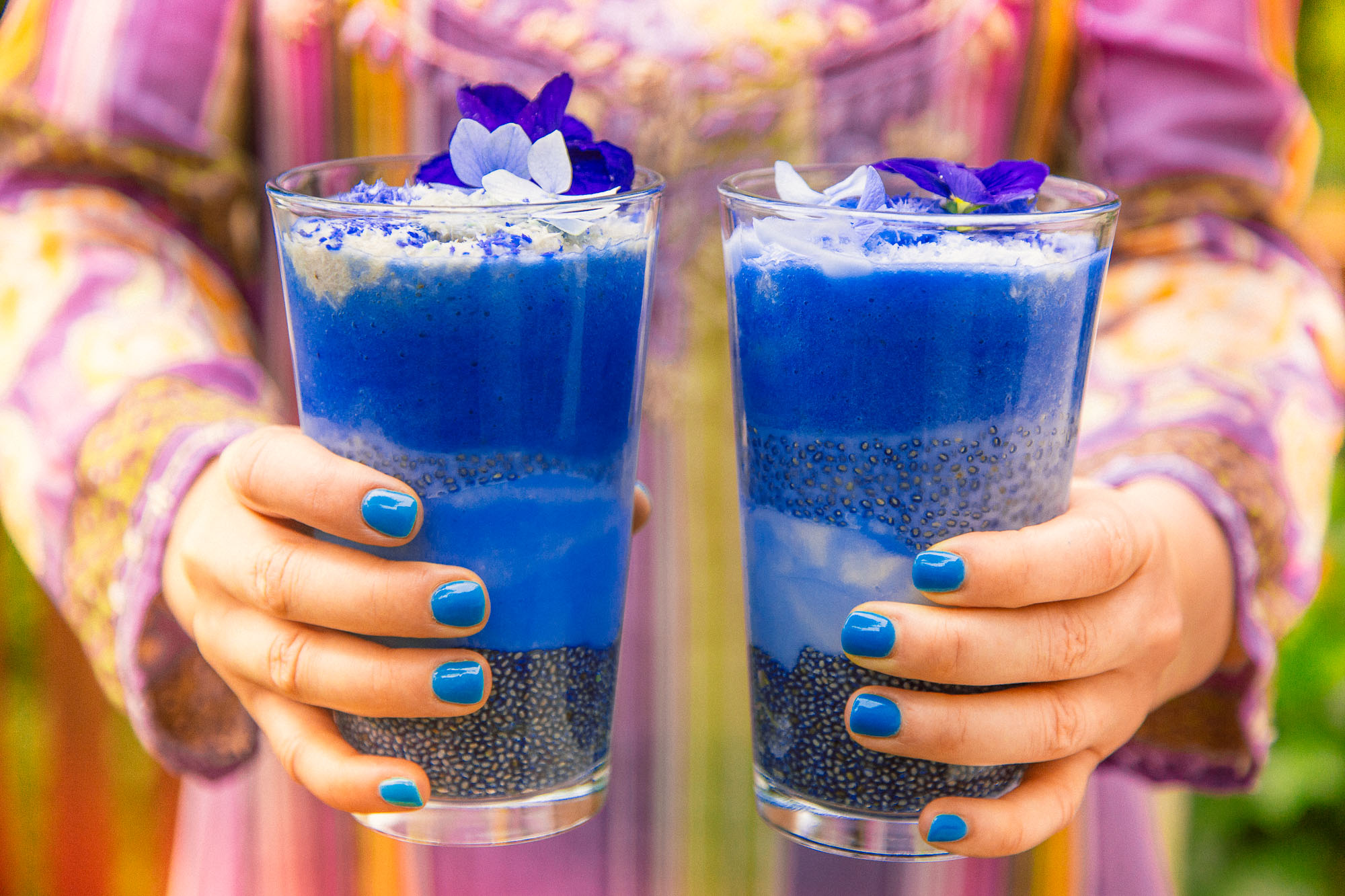 Blue is my favorite color
?
?
?
?
?This is why I created this yummy Olenko's Kitchen Blue Lagoon Parfait
?
?
? Blue shades are magical, mesmerizing and full of possibilities
?
?
?Even if you can't go on a tropical dream vacation you can make this in your kitchen. Blue Lagoon will make you relax just if you where on the beach. For the most perfect tropical holiday experience, you'll be wanting a blue lagoon.
Nothing makes us more relaxed then the beauty of nature. Sounds of the waves! Looking at beautiful shades of blue water, blue sky, yellow sun and golden sand. This images are the paradise for the body, mind and soul and this kind of stunning scene will transform our senses into a deep relaxation state. Color blue symbolizes purity, freedom, clarity, unconditional love and forgiveness
❤️Water is cleansing, hydrating, brings life on Planet Earth, heals our body and purify the soul
?
?
?
?Human body is full of water
?
?
?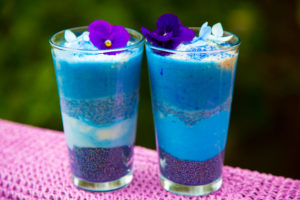 Water brings new life, sustains us, brings unconditional love, joy and happiness
?
?
?All you need for this beautiful superfood parfait are: chia seeds, bananas, water, shredded coconut, coconut yogurt and blue spirulina powder
? I use the one from www.rawnice.com  
❤️
?
Spirulina is a type of blue-green algae that grows in both salty and fresh water. It may be the single most nutrient-dense food on earth. Spirulina is a fantastic source of antioxidants, which can protect against oxidative damage.
A single tablespoon (7 grams) of dried spirulina powder contains:
Protein: 4 grams.
Vitamin B1 (Thiamin): 11% of the RDA.
Vitamin B2 (Riboflavin): 15% of the RDA.
Vitamin B3 (Niacin): 4% of the RDA.
Copper: 21% of the RDA.
Iron: 11% of the RDA.
It also contains decent amounts of magnesium, potassium and manganese, and small amounts of almost every other nutrient that we need.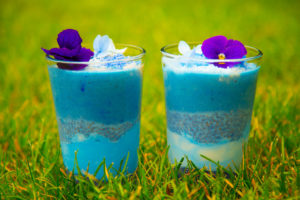 1/2  cup dry chia seeds
3 ripe  frozen bananas
1 1/2 cup water or coconut water
1-2 TBS shredded coconut
1 cup coconut yogurt
1 tsp blue spirulina powder ( I use the one from www.rawnice.com )
edible flowers
The shades of blue color with depend of how much spirulina powder you will add to your ingredients. Remember, start with less because the powder is very potent. Mix and have fun with achieving magical shades of blue. If you add something acidic like lime or lemon juice the color will change to blue-purple shades.
Mix dry chia seeds with 1 cup water and 1/2 tsp blue spirulina powder, let it seat for about 15-20 minutes to thicken. Blend bananas with 1/2 cup of water add a pinch of blue spirulina powder for the blue color. Add blue spirulina powder to the coconut yogurt, swirl gently for a cool blend of blue color shades. When chia seeds are ready place them at the bottom of the tall glasses, then add blue coconut yogurt, then more chia and some blue banana mix on the top. Sprinkle some shredded coconut with dry blue spirulina powder. Decorate with edible flowers and enjoy!