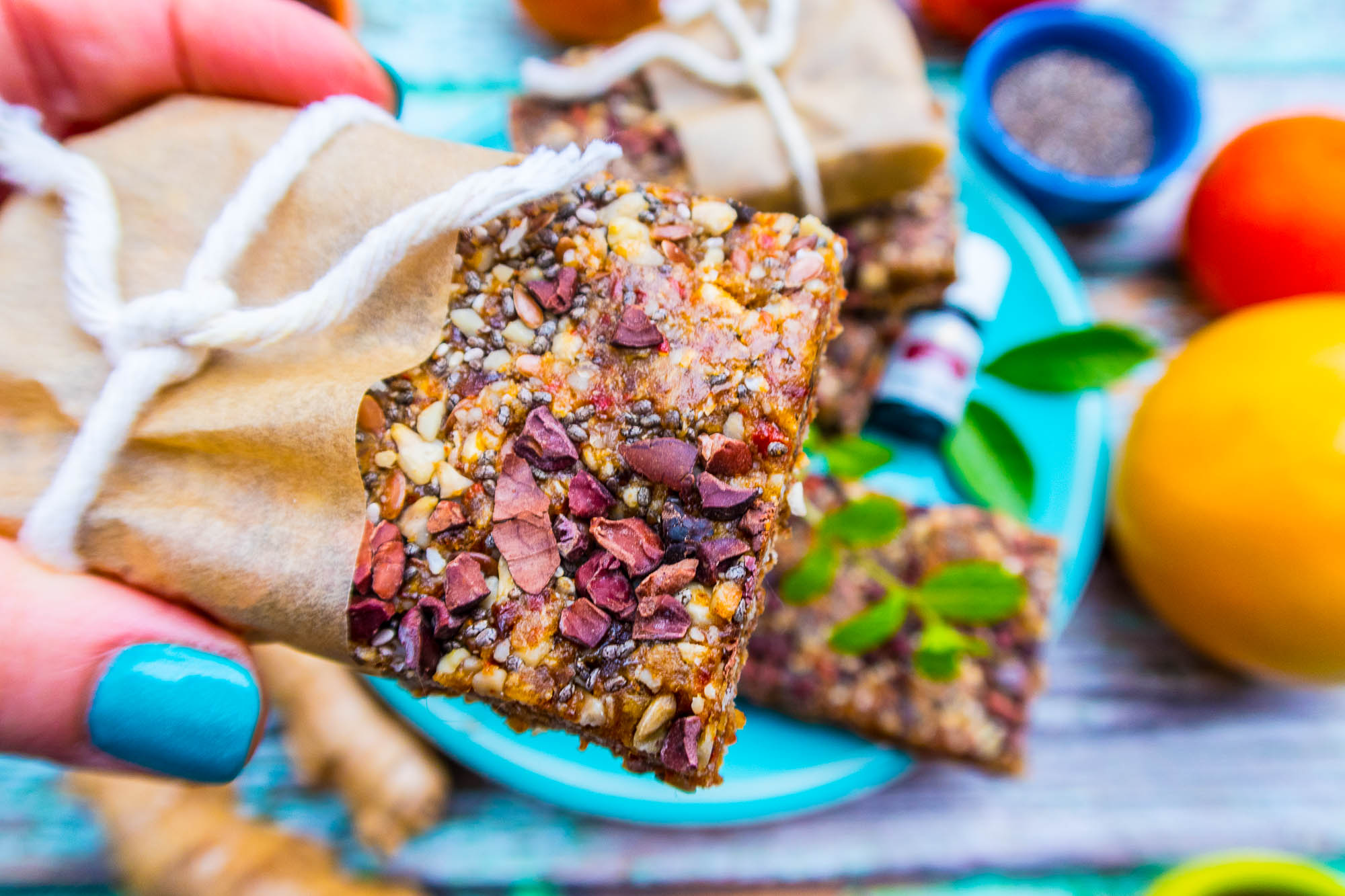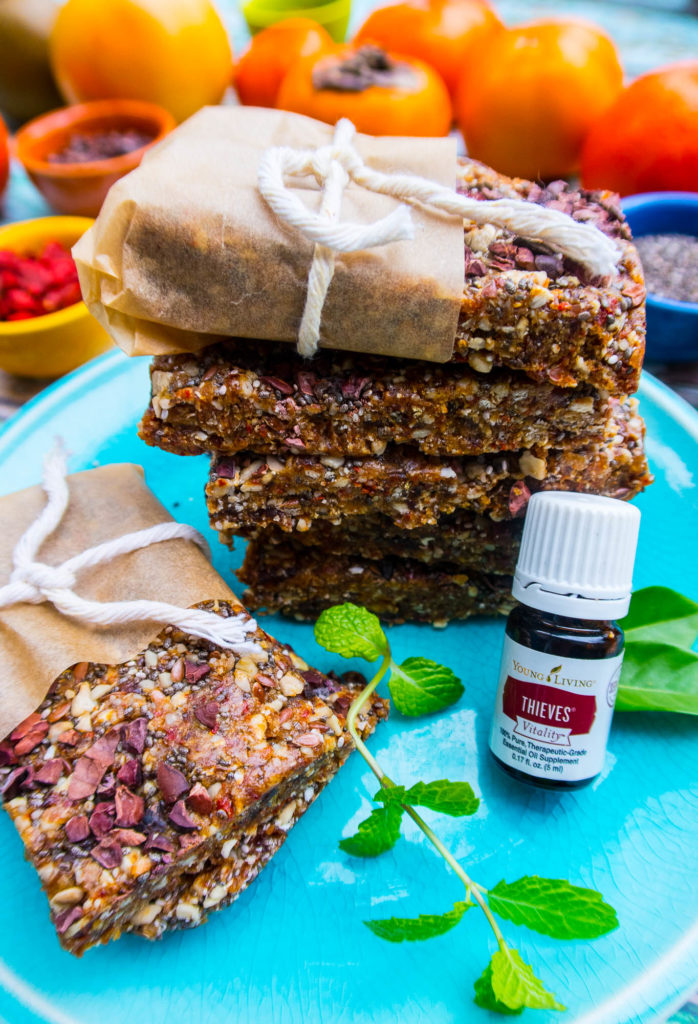 Catch Me If You Can! Superfood Bars will give you a superhero power!!! They are so easy to make and taste amazing! They are perfect for breakfast or lunch, can be taken to work or school or a hike, trip by car or plane.  The magnetic superpowers come from goji berry, raw cacao, chia seeds, flaxseeds, sunflower seeds, dates and powerful Thieves Young Living oil blend. Enjoy!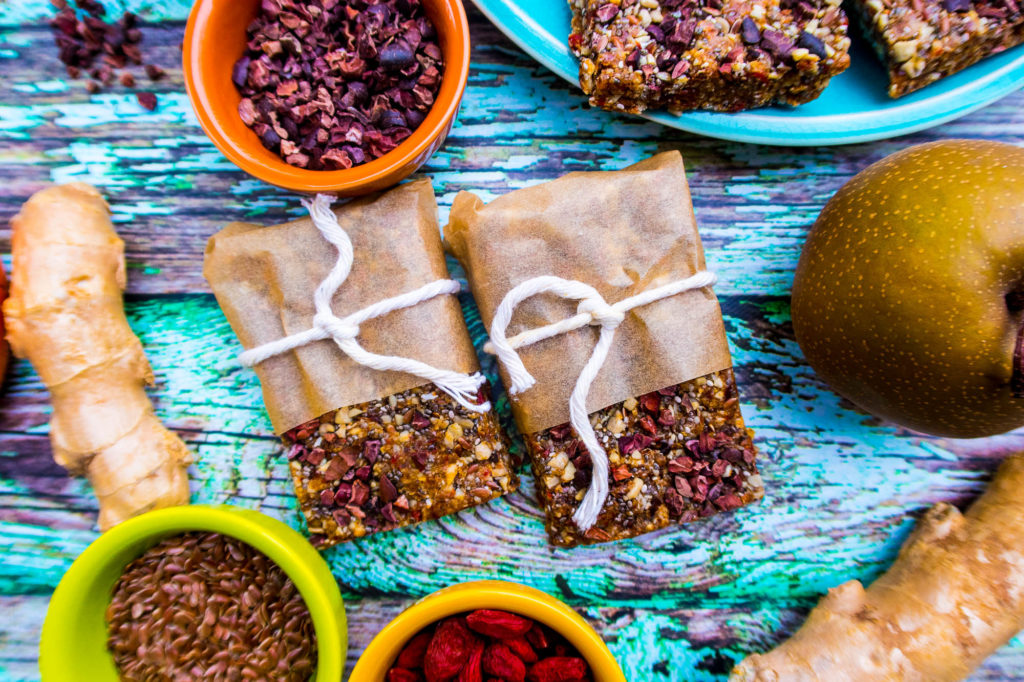 Ingredients: 
3 cups  Madjool dates
4-5 TBS goji berries
4 TBS chia seeds
2 TBS flaxseed
1 cup sunflower seeds
2 TBS shredded coconut
2-3 TBS raw cacao nibs
1/4 tsp pumpkin spice
6-7 drops of  Young Living Vitality Thieves oil
pinch of Celtic salt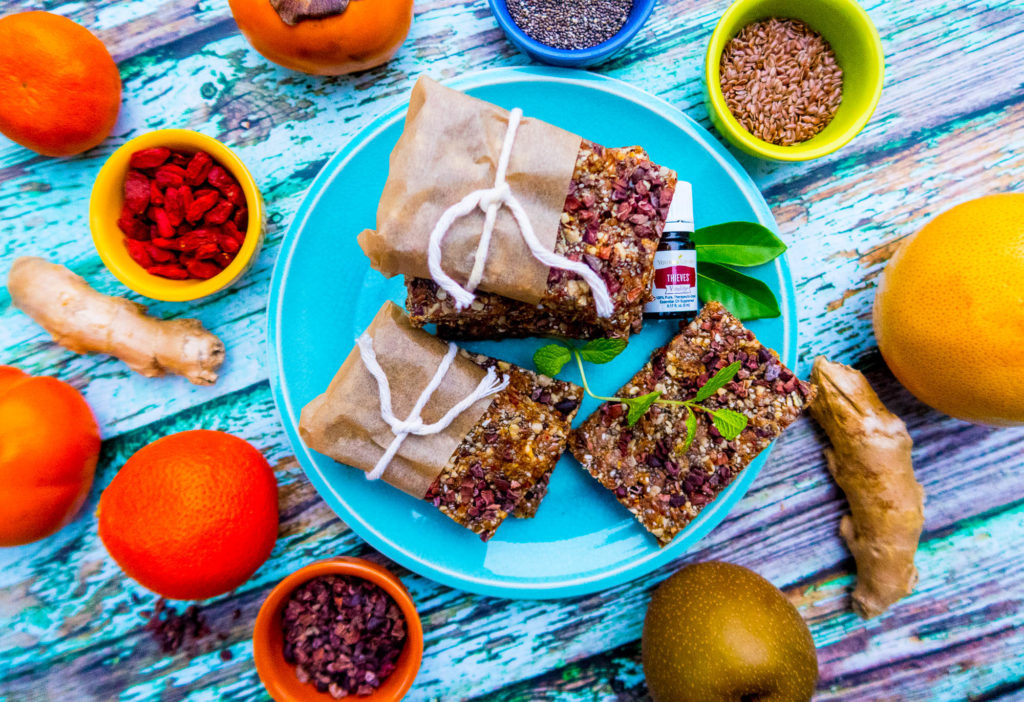 Process all ingredients accept cacao nibs in the food processor util they stick together- don't over process. When ready transfer the mixture to the large glass container. Place parchment paper at the bottom before you transfer the mixture. Using fork or spoon press it down until everything is nice an even. Sprinkle raw cacao nibs on the top. Then place another piece of parchment paper on the top. Place it in the fridge for 30 minutes or longer. You can put something heavy on the top like fruits or jars from your fridge to create flat surface. When ready to serve the bars cut the mixture into desire shapes. Store bars in a glass container for later.