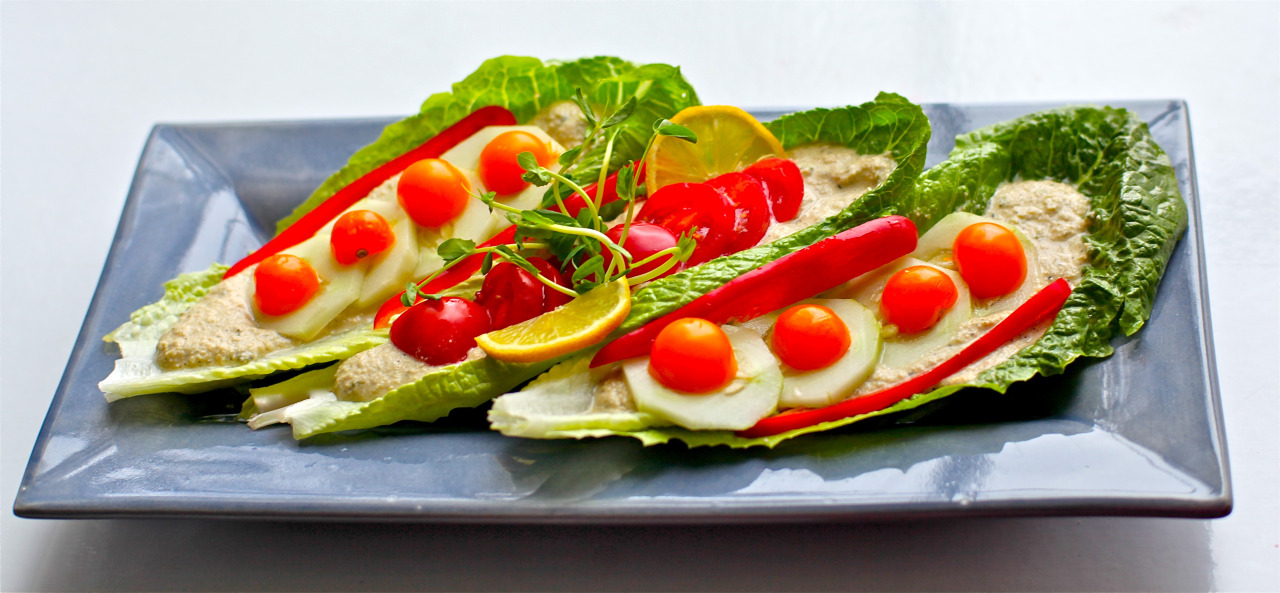 It today's world people eat so much of processed food. Simple solution to eat healthy is to make salads. Visit your farmers market, go to local health food store, sign up for fresh weekly delivery of organic produce. Just eat more greens!
The best way to eat your greens is adding veggies and fruits to the salads. I love salads and can eat them many times a day. My fridge is always full of fresh, organic greens. Greens like kale, arugula, spinach, lettuce, watercress, sorrow are full of vitamins, nutrients and will detoxify your body. Vegetables like white and purple cabbage, beets, celery, tomatoes, cucumbers, zucchini, peppers, cauliflower, broccoli, string beens, onions and garlic are great additions to any vegan green salad.
Adding fruits to your salads is a great and fun way to make the salads exciting! Kiwi, strawberries, mango, watermelon, pineapple, blueberries, persimmons, oranges are great to add fun, exotic, fruity flavors.
Top your salads with avocado, olives, seeds like sunflowers or pumpkin, add raw mushrooms, raw nuts and you will have nutritious and filling meal.
Sometimes I also add cooked beans, quinoa, homemade hummus raw or cooked and delicious dressings made from lemon, hemp seeds oil, chia seeds, goji, avocado, raw tahini, miso. You can also add spices like cayenne pepper, pink Himalayan salt, cinnamon, paprika, cumin with dash of Bragg Apple Cider Vinegar and your salad will be yummy.
Possibilities are endless. Try it, experiment and have fun with preparing your salads. I know you will like them for sure : ) Jut eat more greens, any kind : )