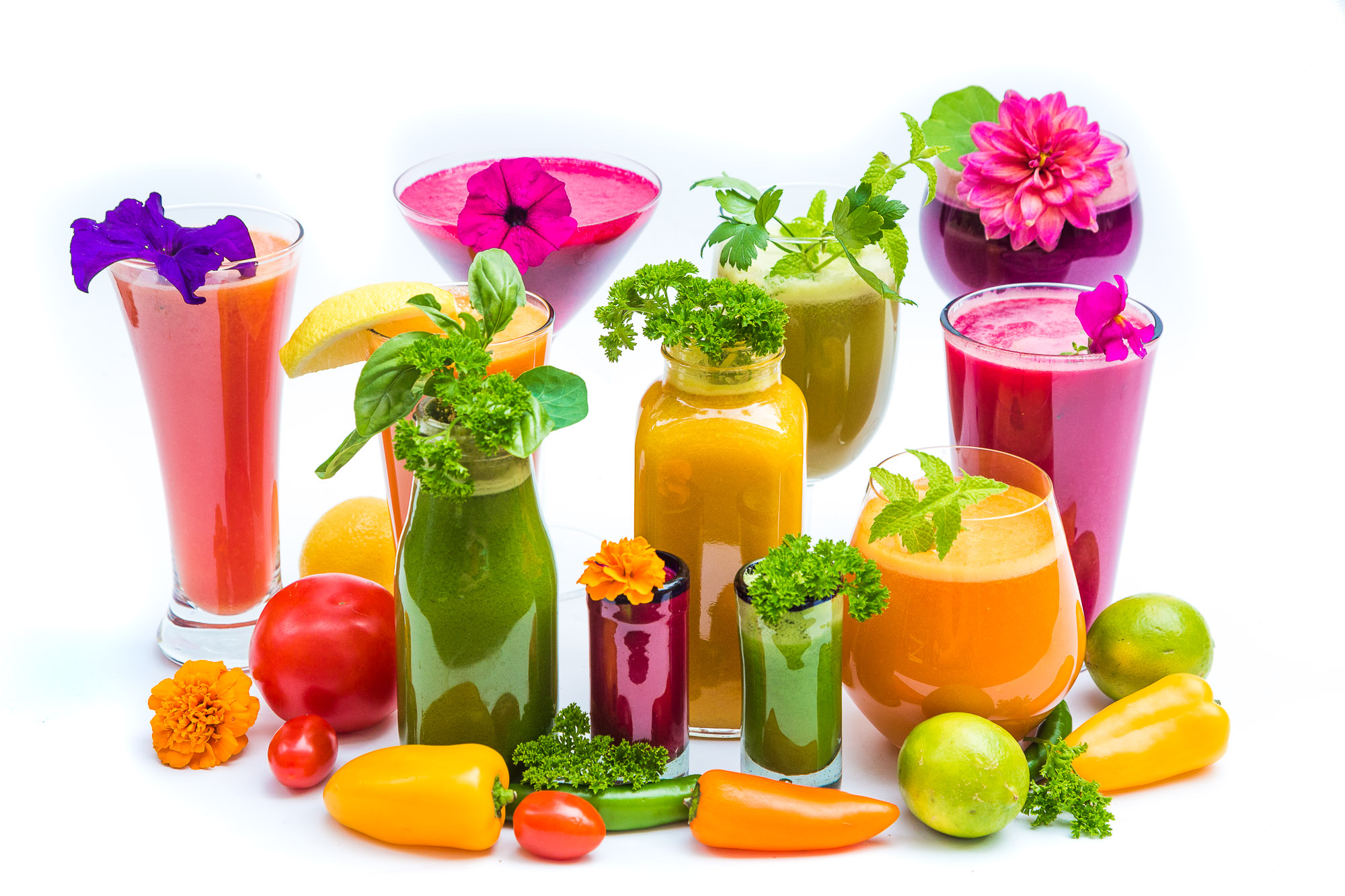 Hi Beautiful!
Life is LOVE! Happy May! Happy Spring! Happy juicing!!!
I am so happy you are joining me on this juicing adventure. I'm Aleksandra, a.k.a. Olenko in Polish. I am an intuitive chef, a health and wellness coach, an artist, and the author of Raw Food Art: Four Seasons of Plant-Powered Goodness and Live Love Light and Fruits from Olenko's Kitchen and Friends cookbooks. In my two cookbooks you can find many recipes for juices.
I have been working for over fifteen years with thousands of people around the world on transitioning their relationship with food. The process begins when we choose to create a loving relationship with our body and align our mind to make the healthier food choices. On this journey, we find the path to wellness, great health, spirituality, and inner peace. I also teach about mindful living and the impact we have on the environment.
There is no better way to get healthy then juicing. In short juicing allows you to consume more greens, vegetables and fruits efficiently! Juice is a life force from plants!!! There is nothing more healthy then organic juice!!! Juicing makes this possible because this process involves extracting juice. And leaving off the pulp which takes digestion off the equation and introduces nutrients directly to the blood stream.
Since you're drinking rather than eating, you're able to take in more greens, vegetables and fruits thus absorbing more nutrients without stuffing yourself too much with a lot of fiber.
Here is to Happy Juice!!!!
Start your day with green juice. Have a juice in the afternoon as a pick me up drink, instead of coffee. Try a juice fast!! Juice with your family and friends!! Possibilities are endless. Make sure you use organic, fresh produce for your juices.
Here are few ideas for juicing combinations:
Happy Me Green Juice
cilantro
cucumber
celery
spinach
lemon
green apple
ginger
Red Energizer Juice
beets
orange
carrots
lemon
ginger
turmeric
Jump Around Juice
kale
spinach
cucumber
parsley
apple
celery
cayenne pepper
zucchini
Springtime Juice
dandelion leaves
spinach
Swiss card
kale
green apple
lemon
ginger
Pineapple Delight Juice
pineapple
spinach
pear
lemon
carrots
ginger