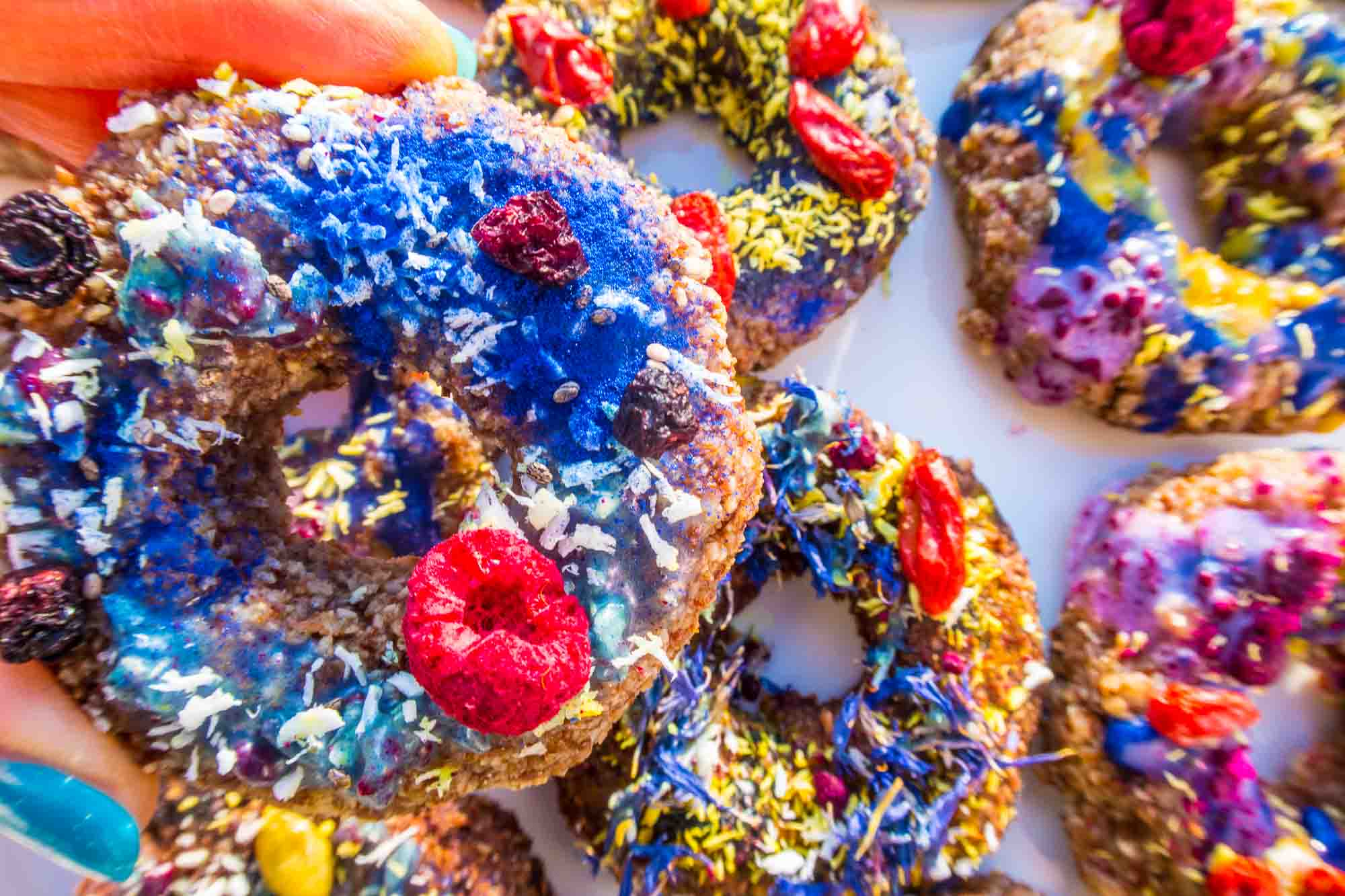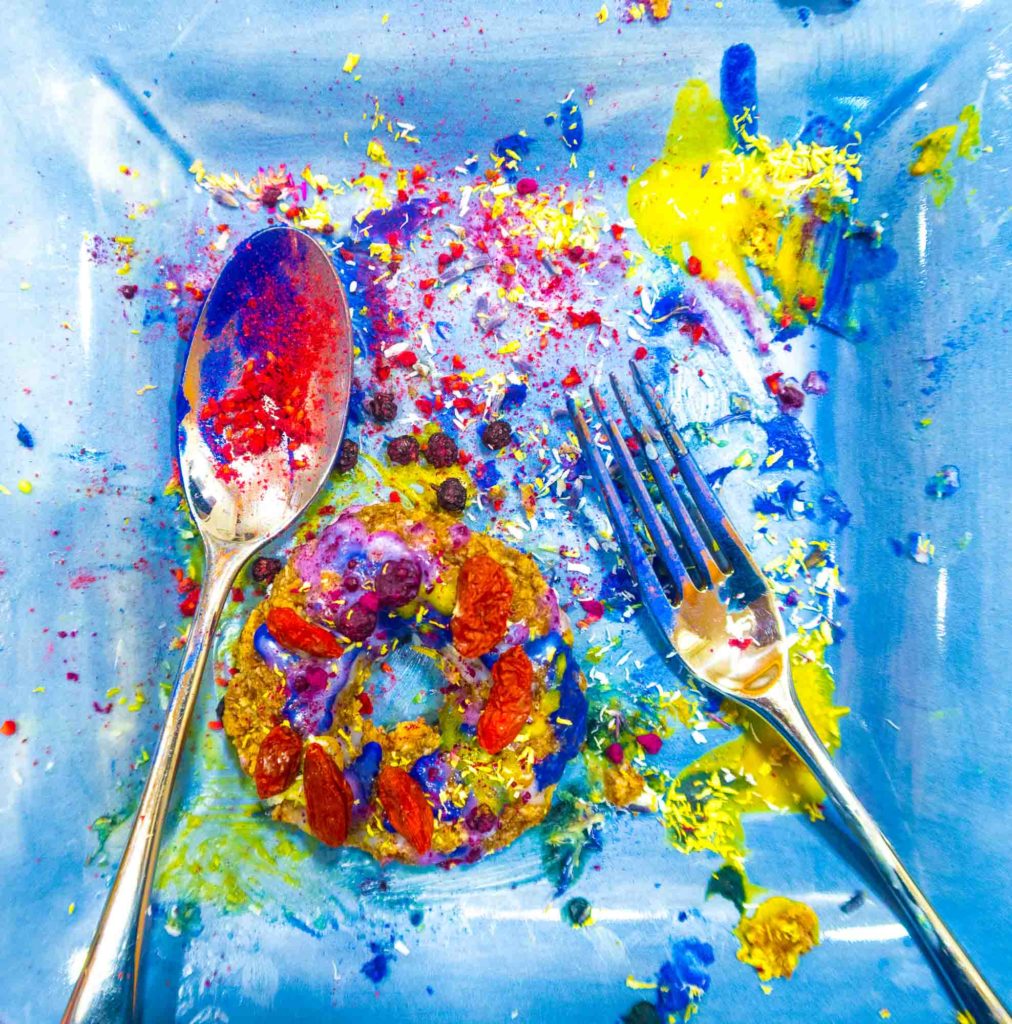 This donuts are so easy to make and absolutely guilt free. They are great with coffee or as a guilt free afternoon snack. There are so many possibilities to make different flavors.  If you don't have a dehydrator you can eat them raw, or place them on the lower setting of your oven and bake for about 30-60 minus. Store the donuts in the fridge or freezer to save it for later. All you need:
Donuts:
2 cups almond meal
1 TBS vanilla extract
4 TBS maple syrup
1/2 tsp Ceylon cinnamon powder
1 ripe banana
4-5 drops of Young Living Vitality lemon essential oil or lemon zest or lemon juice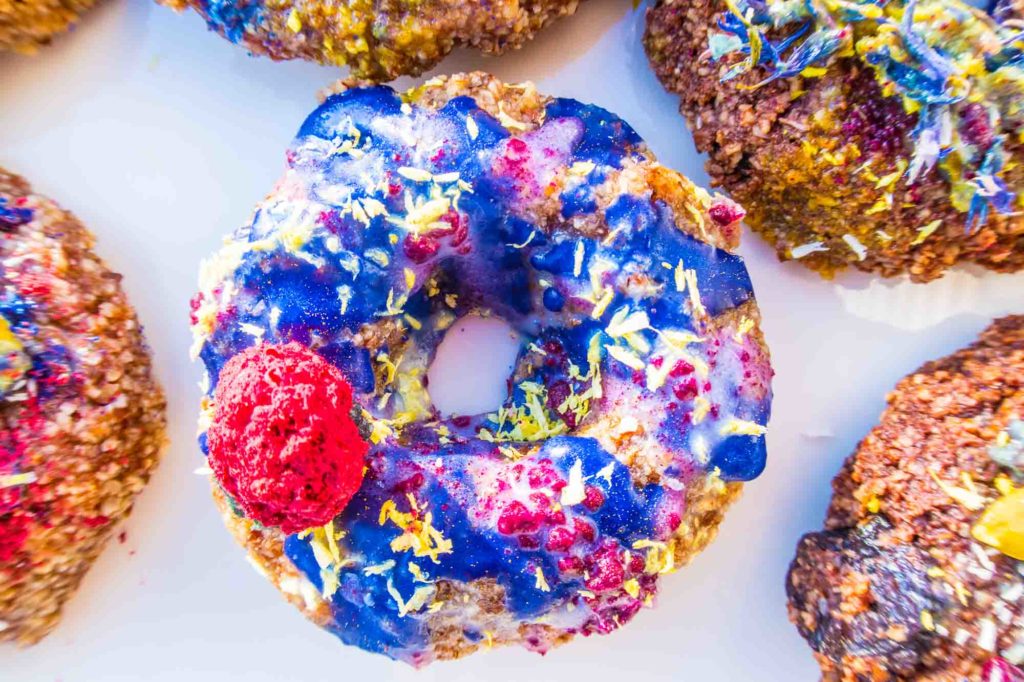 For different flavors you can add 1-2 TBS of raw cacao powder with dry cherries or 1 tsp of rose water with dry raspberries or apple cider with apples and raisins, or dry mango pieces with goji berries, etc …
Combine all ingredients in a large bowl until is mixed completely. Using your hands create donut like shapes and place them on the trays in your dehydrator. You will get about 8-10 donuts depending on the sizes. Dehydrate donuts for about 8-15 h depending how chewy and soft you like your donuts.
Donut glaze:
2-3 TBS organic coconut oil
organic fruit and veggie powders
1 TBS maple syrup if you like your donuts sweet
Melt the coconut oil and divide it into small bowls add powders for different colors. Glaze your donuts fast because if is cold the coconut oil will become solid fast and you won't be able stick anything to the donuts.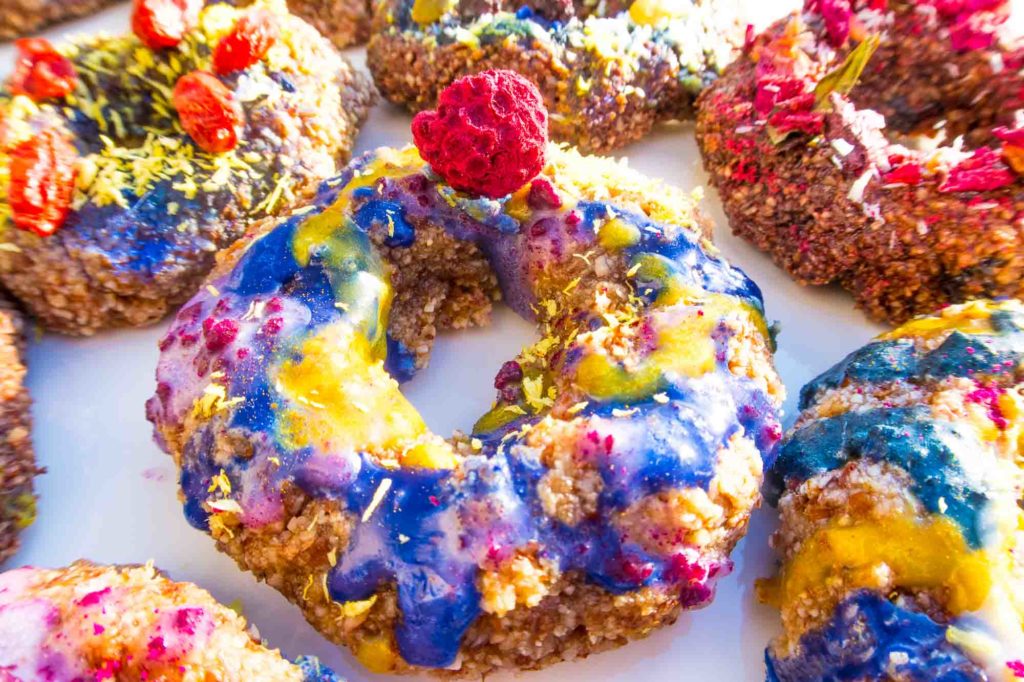 Here are some ideas how to achieve the rainbow look:
turmeric powder for yellow color
dry raspberries or strawberries  or fresh beets for red color
blue spirulina powder from RawNice or BlueMajik for blue color
pink pitaya powder for pink/purple color
green Hawaiian spirulina for green color
Add chia seeds, goji berries, pumpkin or sunflower seeds, shredded coconut, raw cacao nibs, edible flowers, raw or dry fruits, etc… to decorate your donuts.
Enjoy!!!