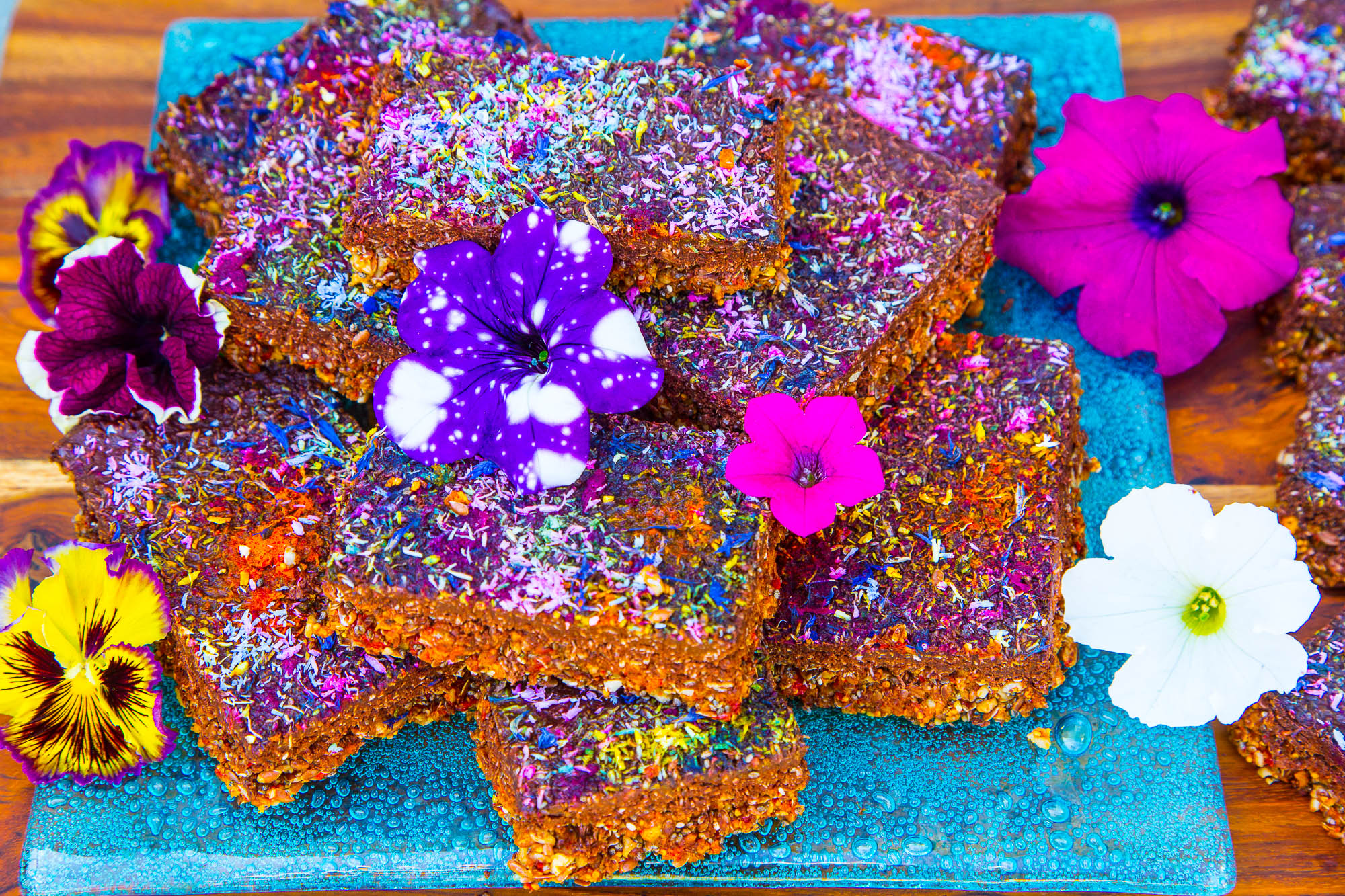 Olenko's Intergalactic Raw Vegan Mango Bars are so pretty to look at and so so yummy! They are perfect as a pick me up snack because they are full of nature's goodies and superfoods.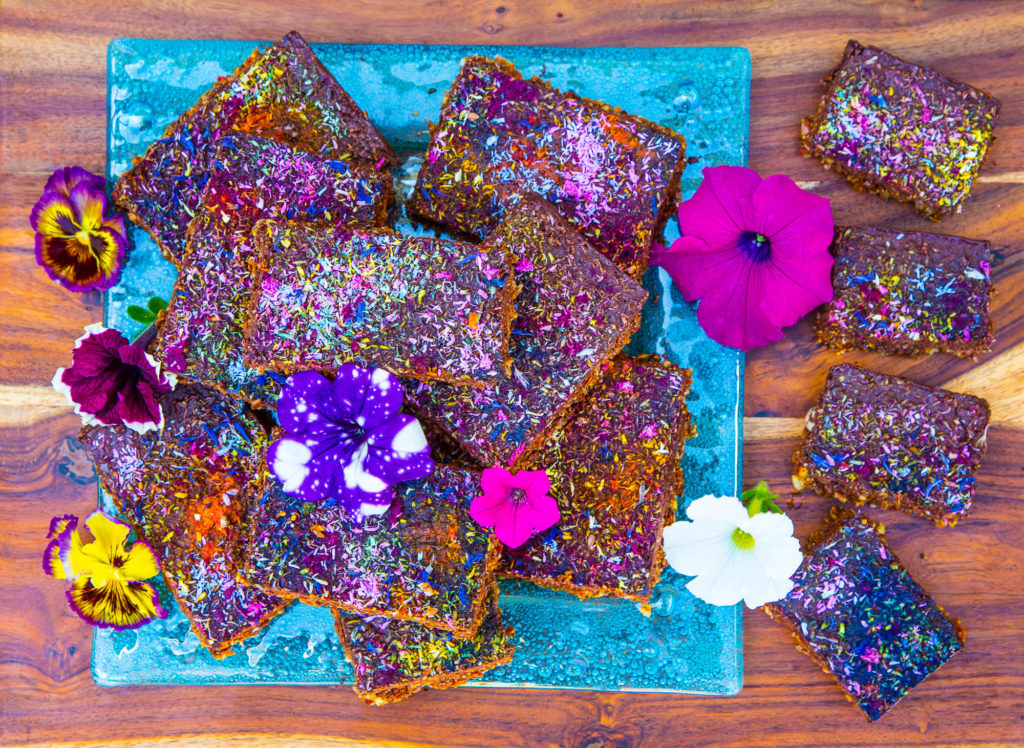 You Will Need for the Bottom Part of the Bars: 
2 cups dry figs
2 cups dry mango
1/2 cup chia seeds
1/2 goji berries
1 cup flaxseeds
1 cup sunflower seeds
1 TBS rose water
10 drops of Young Living Vitality Citrus Fresh essential oil
Directions:
Process all ingredients in a food processor until all is combined and sick. Line a glass dish with parchment paper and fold in the mixture. Press hard with a spoon or fork until stick together and smooth on the top. Then make the raw chocolate toping.
Raw Chocolate Layer:
4 TBS coconut oil
1/2 cup raw cacao powder
3-4 TBS maple syrup
2 TBS vanilla extract
pinch of Himalayan salt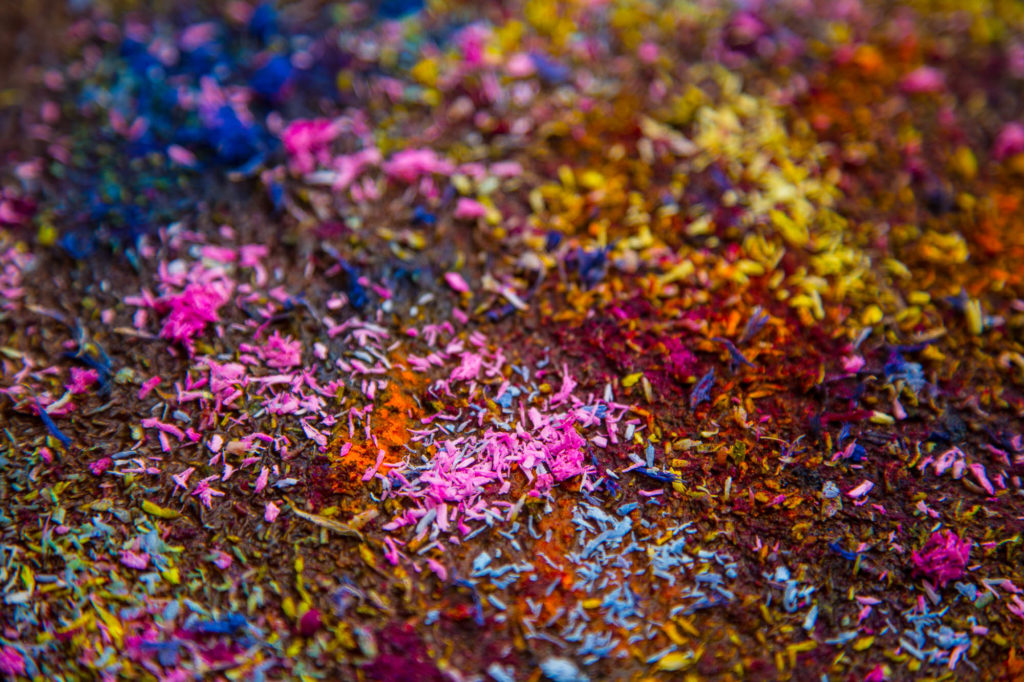 Directions:
Melt coconut oil in a double boiler and add the rest of the ingredients. Mix until you achieve a smooth consistency. Add more maple syrup if you like sweeter chocolate. Spread chocolate evenly on the bar part. Add Unicorn Rainbow Magical Sprinkles on the top and place it in the refrigerator to set. When firm cut into small squares and enjoy. Keep the bars in the fridge or freezer for a few weeks.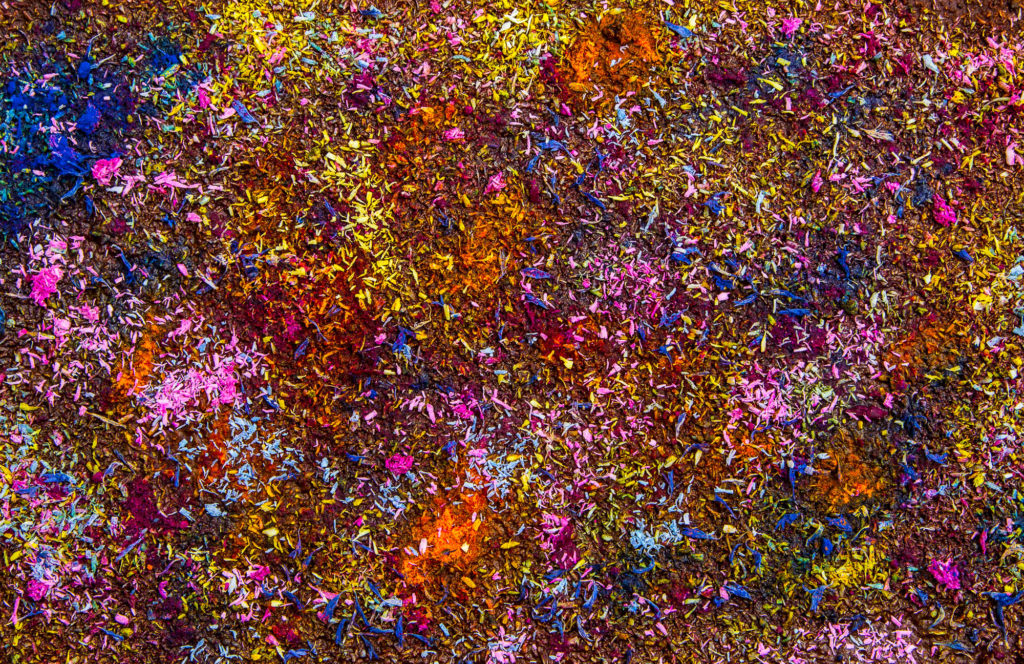 Unicorn Rainbow Magical Sprinkles:
Divide shredded coconut into small bowls. Add just a bit of coloring ingredients and mix well. Use the following natural pigments for your desired color:
yellow– turmeric powder or saffron
red– beet, raspberry, cherry powder
pink– pink pitaya or pomegranate powder
purple– grape, purple cabbage powder
orange– carrot powder
blue– blue spirulina powder or Thai tea powder
green– moringa, green spirulina, matcha green tea powder
black– activated charcoal powder