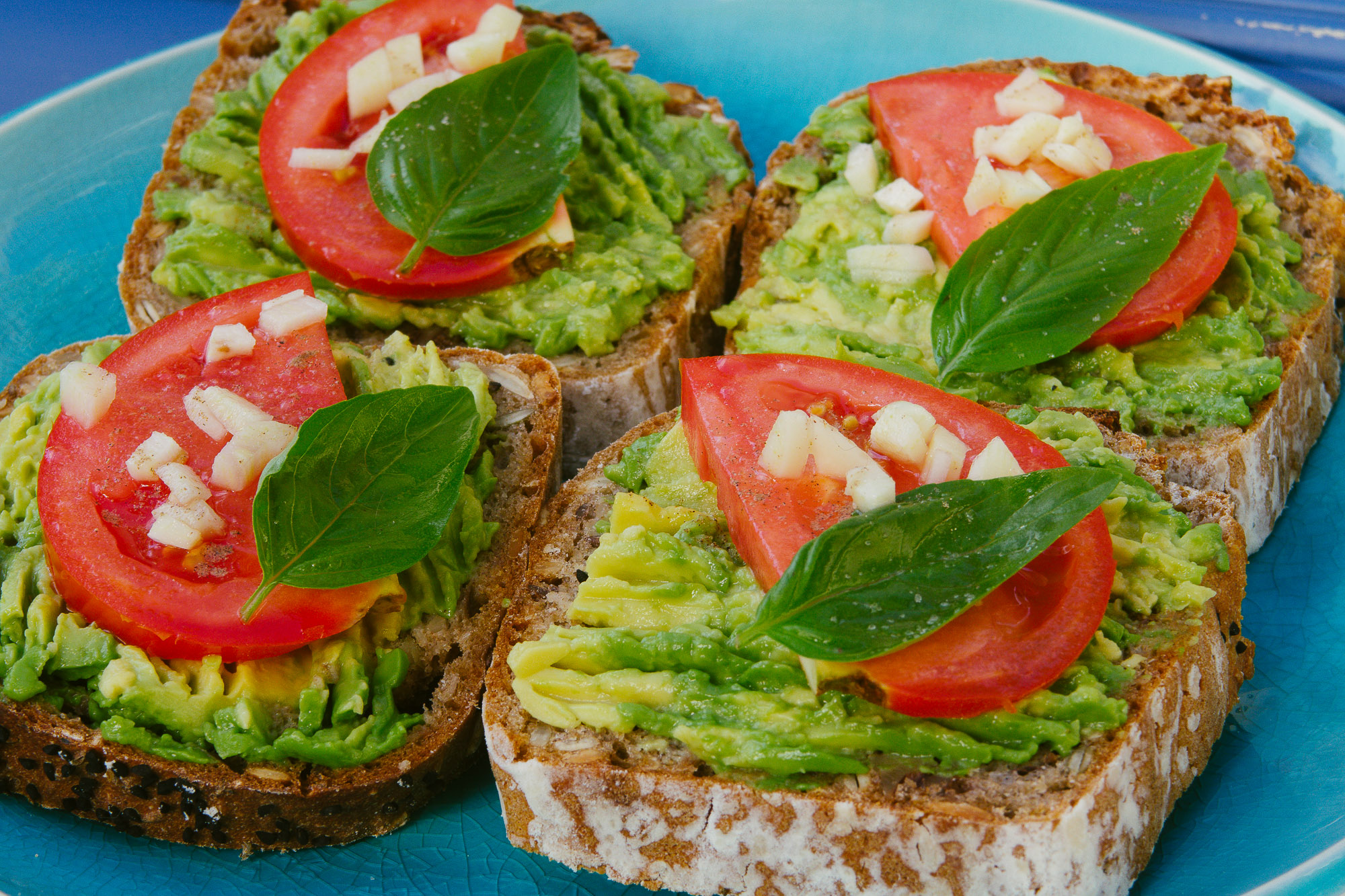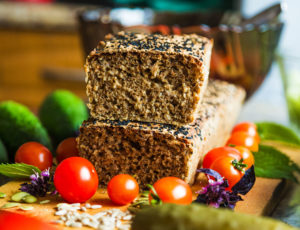 This is my Mom's Polish bread recipe. When you make this bread the whole house will smell amazing. I love to make avocado-garlic sandwiches with this bread.
Serves 12-14
2 tablespoons warm water (not hot)
1 teaspoon coconut sugar
1 pack active dry yeast, non-GMO
6 cups all-purpose flour (I used King Arthur 100
percent organic bread flour)
2 teaspoons salt (Real Salt or sea salt)
4 cups warm water (if too thick, add more water)
1 cup pumpkin seeds
1 cup walnuts
8 tablespoons oatmeal
1 tablespoon flax seeds
1 tablespoon chia seeds

DIRECTIONS:
1. Mix warm water, coconut sugar, and yeast
gently and cover with a cloth. Set aside in a warm
place to rise for 30 minutes.
2. Once the yeast has risen, gently mix flour, salt,
and warm water in a big glass or ceramic bowl.
Add the yeast mixture. Knead gently with your
hands until the lumps disappear, or use a bread-making
machine. Cover with a cloth and set aside
to allow to rise until doubled, 2–4 hours. Keep in a
warm place. The warmer the room temperature,
the faster it will rise.
3. Once the dough has risen, add the pumpkin
seeds, walnuts, oatmeal, and flax seeds. Mix gently
with your hands. Set aside for about 30 minutes to
rise.
4. Preheat oven to 360°F. Grease and flour a loaf
pan. You can use one long, narrow pan or two
smaller bread pans.
5. Place dough in loaf pan. Sprinkle chia seeds on
top. Place in the oven and raise the temperature to
410°F. Bake for 70 minutes or longer depending on
the size of your loaf pan.
VARIATIONS: Try this recipe with half rye flour
and half barley.
• For a gluten-free version, use half rice and half
millet.
• Use various molds to make rolls, baguettes, or
bagels. They will bake faster than the bread.
• Set aside 1/2 cup plain dough (without seeds
or oatmeal) and use it as a "starter" in place of
active dry yeast next time you make the bread.
Store in a glass container in a refrigerator for 1-2
weeks.