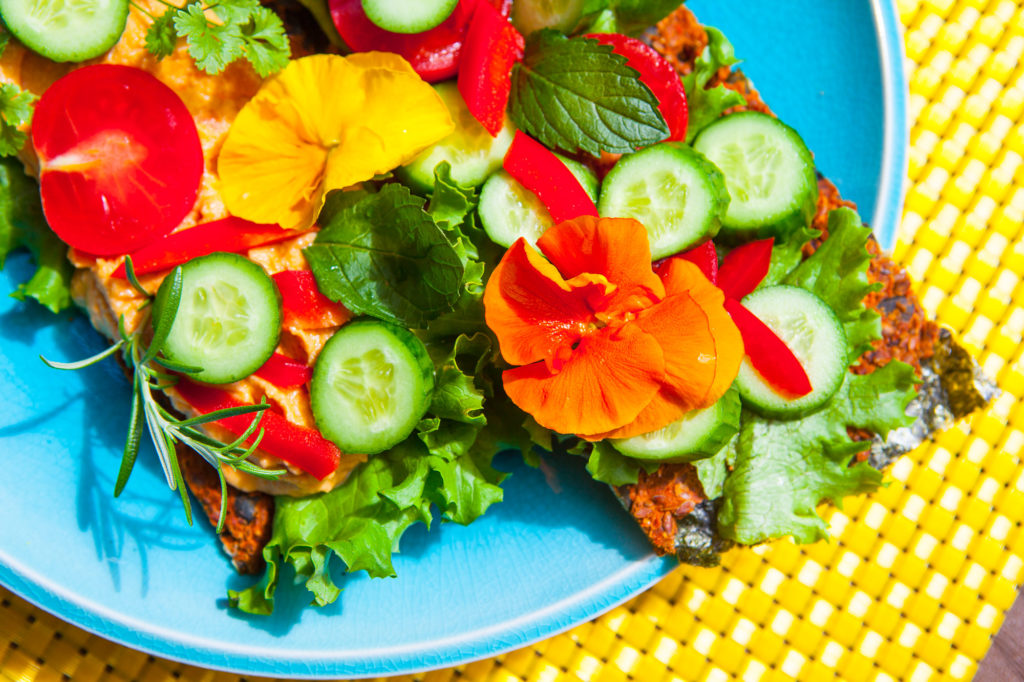 Olenko's Raw Vegan Bread with Seaweed
I am so so happy with this creation! This bread is light, raw, vegan, gluten free and very satisfying!!! It is made with superfoods, so it's absolutely guilt free and actually good for you. It is great to make raw vegan sandwiches, enjoy it with salads or as a appetizer crackers that you can use with your favorite dip or raw cheese.
*You can substitute raw peppers with zucchini or beets to create different flavors.
Ingredients: 
1 cup raw walnuts
1 cup raw flaxseeds
1/2 cup pumpkin seeds or sunflower seeds
1 small raw red pepper
6 sun dried tomatoes
1 cup pure water
1 clove of garlic
Celtic salt to taste
Few pieces of raw nori wraps
Preparation:
Blend all ingredients together in a high speed blender until smooth. You can add lemon juice, other spices or fresh or dry herbs, and/or therapeutic grade essential oils such as oregano, basil or rosemary.
On a teflon sheets place nori wraps and then spreed out the raw bread mixture. Use spatula or large spoon or fork. Dehydrate the bread on 115F for about 10-15 hours until you like the texture. If you want to make crackers half way into the dehydrating precess separate the mixture into desired shapes.
You may need to flip the bread or crackers half way into dehydrating process and transfer them into the mesh trays so they will dehydrate faster.
Store in a glass container in the fridge or freezer for few weeks.
Enjoy!