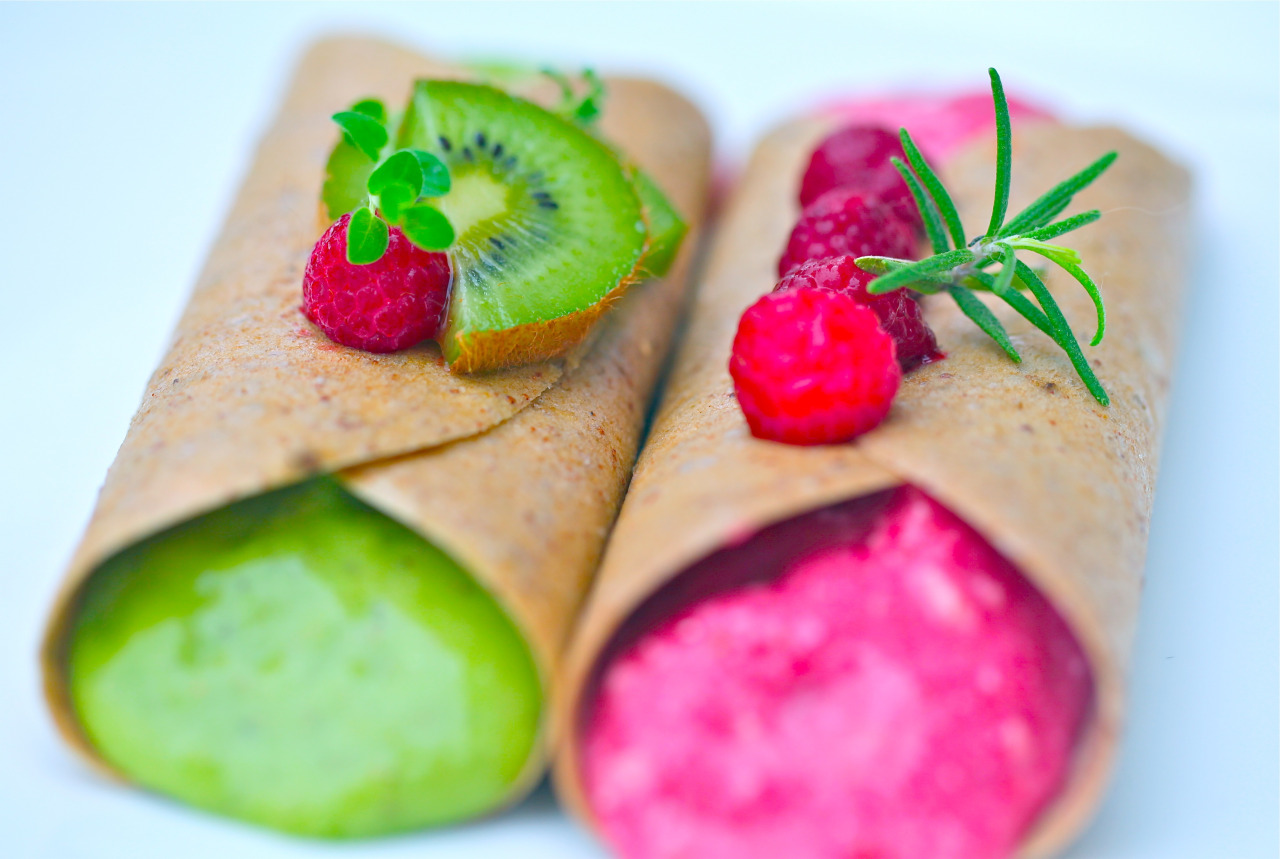 Crapes:
5-6 organic ripe bananas
juice from 1 organic lemon
1 tsp cinnamon
Mix all in the Vitamix or high speed blender, add 1-2 TBS pure water if needed. Spread the mix on a teflon sheets making pancakes like circles, any size you desire, Dehydrate at 110 degrees for about 8 hours or longer, pill them off and make crepes or store in the glass container for few days in the fridge. Makes about 10-12 crepes depending on the size.
X- Mass Green Filling:
2 cups organic spinach
3 organic kiwi
1 ripe frozen banana
2 TBS organic cashew
2 TBS of pure water
Mix all the the Vitamix.
Pink-Berry Filling:
1 ½ cup frozen rasberries
1 ripe frozen banana
2 TBS organic cashews
2 TBS pure water
Mix all in the Vitamix. Fill your crepes with each color. Top it off with kiwi, raspberries and fresh herbs. Serve immediately. They are so sweet and delicious, perfect for breakfast or as a raw dessert. I know your family and friends will love them. Enjoy. Merry Christmas : )