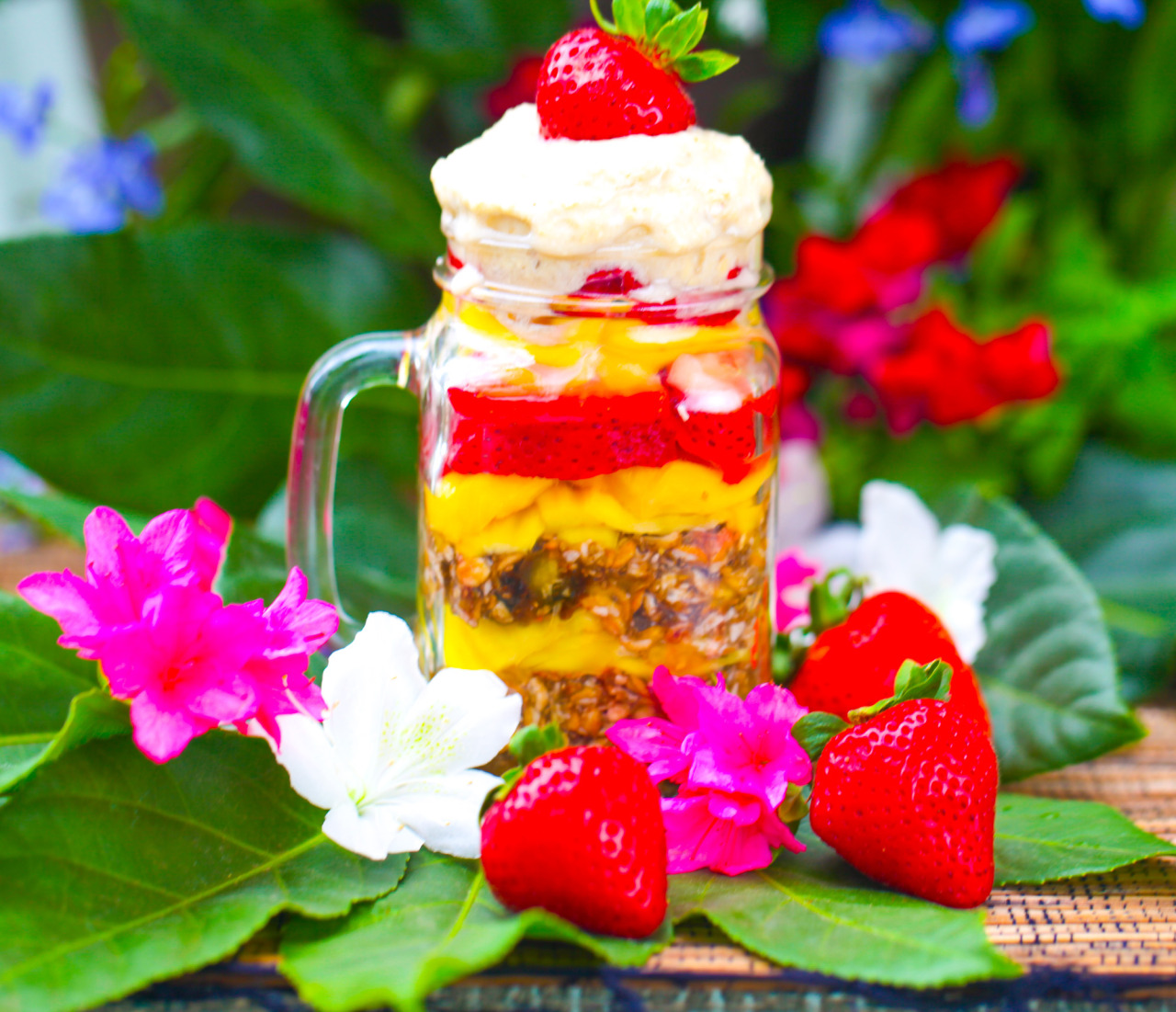 Oats:
1 cup gluten free organic oats
2 TBS organic shredded coconut
2 TBS organic goji berries
2 TBS organic pumpkin seeds
2 TBS organic chia seeds
1 ripe organic banana
pinch of cinnamon
pinch of ginger powder
1 cup pure water
1 tsp raw organic  coconut nectar or maple syrup
In a bowl soaked the chia seeds in a water for about 10 min, add oats, banana and the rest of ingredients. Mix well with a spoon. set aside for 20 min or overnight, you can use nut milk instead of water like almond milk or coconut milk.
When ready to eat in a mason jar layer the parfait, at the bottom start with oats then sliced jackfruit and strawberries, then oats again. Repeat until the jar is full. Serve with banana- jackfruit ice cream.
Fruits for Parfait:
1 cup jackfruit
1 cup strawberries
Raw Banana-Jackfruit  Ice Cream
1 very ripe frozen banana
2 TBS jackfruit
2 dates
pinch of vanilla powder
2 TBS of pour water
Blend together in the Vitamix and serve immediately over your parfait.
This is very healthy breakfast as well as very filling. It can be serve as a raw dessert, maybe use small serving glasses instead of mason jar. Great for kids. You can use other fruits that are in season. Enjoy : )