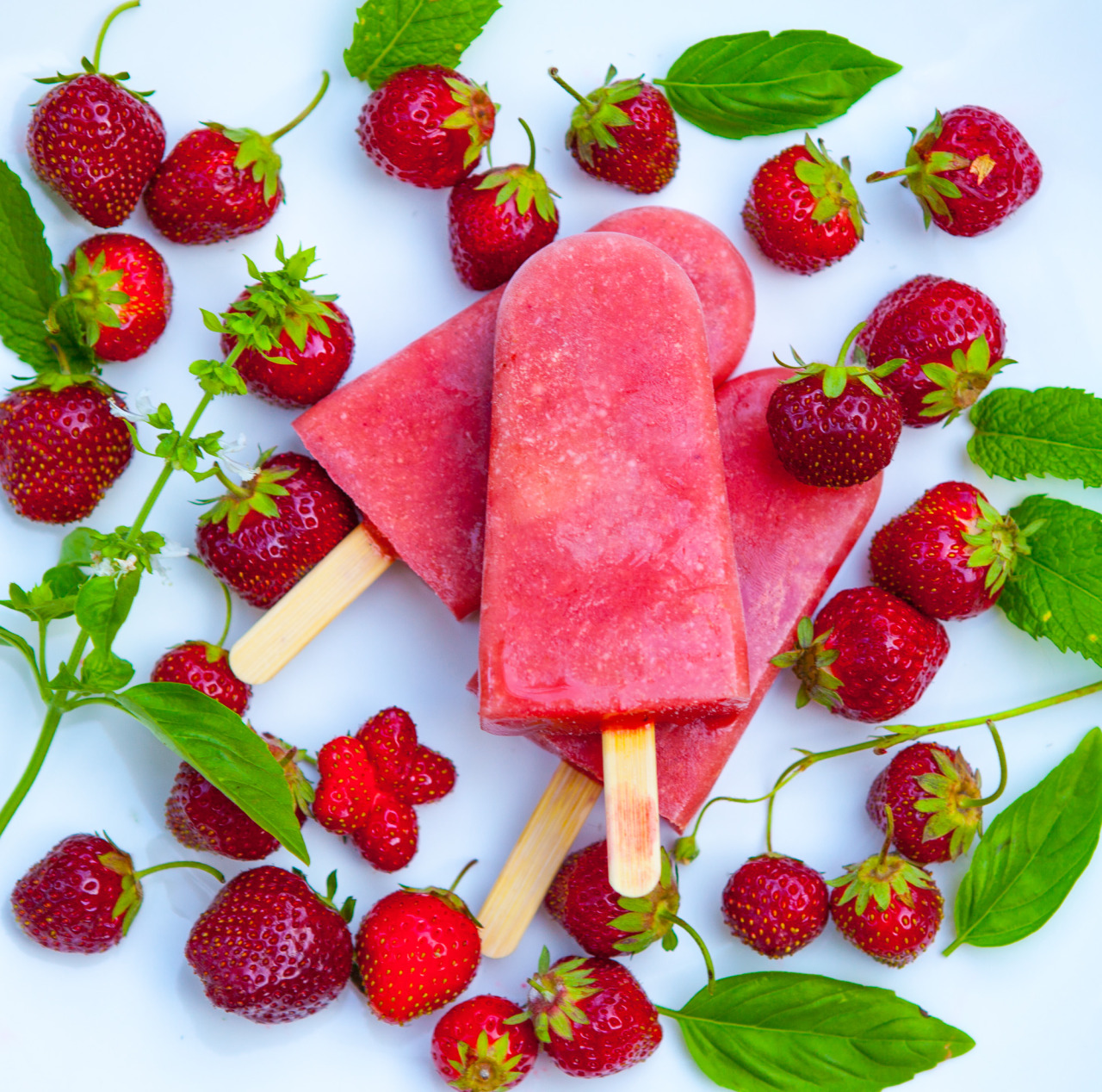 This popsicles are easy to make and so refreshing on a hot summer day. Great for your kids as a healthy snack at the pool, beach or a park.  My little Polish friend Julia really liked it before swimming in my pool. Have a great summer everyone : )
You will need:
organic watermelon
organic strawberries
organic banana
fresh basil from your garden
fresh mint from your garden
Blend everything in a Vitamix or high speed blender. Pour the mixture into popsicle molds and freeze. So easy, healthy, yummy and refreshing. I love summer how about you?