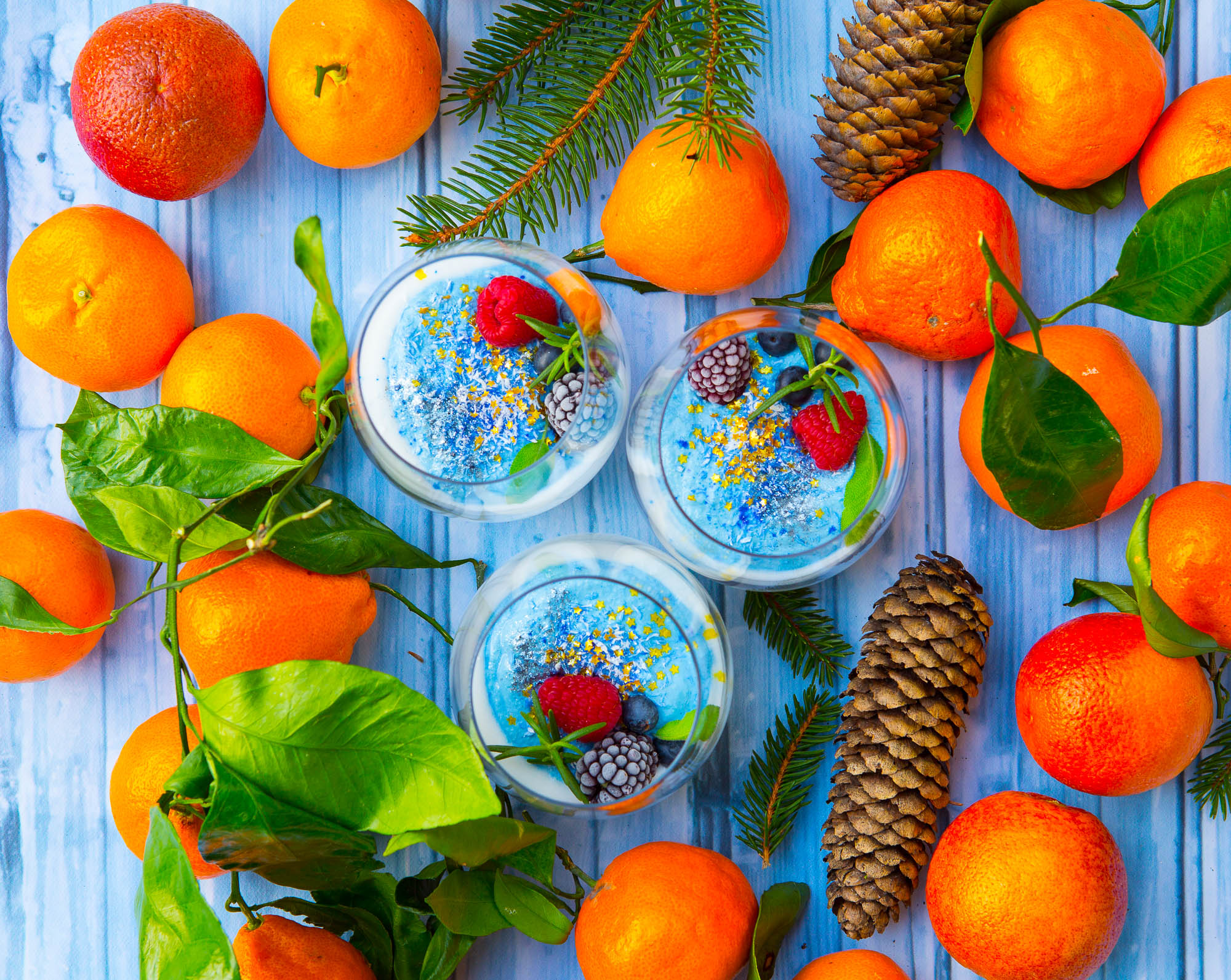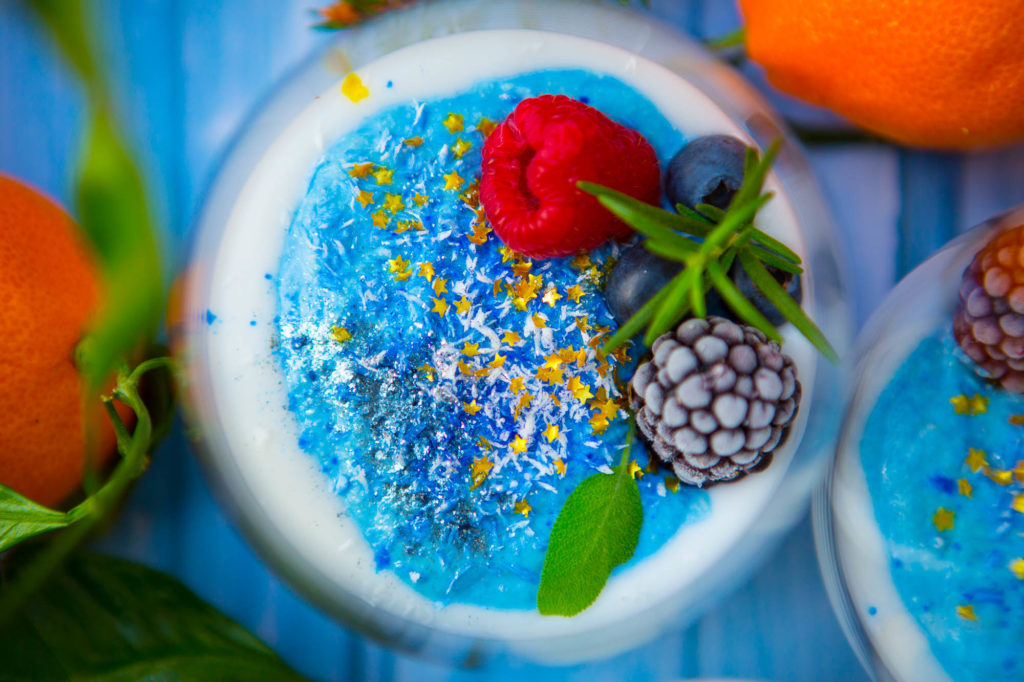 Olenko's  "The Blue Dream Parfait" is so beautiful to look at and so delicious 💙💙💙❤️😀Nature is my muse!!! Nature is my love and inspiration for my art, food and life!!!! Thank you Mother Earth for the abundance of your beauty ❤️😀❤️❤️Blue is my favorite color!!! I love all shades of blue🐬🐳🐟🐠🦋👗🧢💦💧❄️💙💙💙💙💙💙My eyes are blue, the sky is blue, water is blue, 💙💙💙 I love the blue butterflies and blue birds💙💙💙 I adore blue flowers, my shoes are blue! My eyeshadows are blue! My bags are blue!!! My tears are blue! Even snowflakes are blue!!!! My favorite movie is called "Blue" 💙I love you blue💙💙💙💙! Many of my paintings are blue!!!! What is your favorite color???
Get inspired by nature! Create your own food art!!! Love yourself 💙 Dance! Jump! Sing! Pray! Meditate!!! Live your life with joy!!! I love you 💙❤️💙❤️
Cashew Cream
2 cups cashews
1 cup coconut water or filtered water
1 tsp vanilla extract
2-4 TBS maple syrup or raw coconut nectar
1 tsp fresh lemon juice
Mix all ingredients in a high speed blender util smooth. Divide into two parts. Keep one part white and make the other part blue adding 1/2 tsp of blue spirulina powder or Thai pea flower powder for beautiful blue color. To make a parfait pour white color first then carefully pour the blue color. Decorate with shredded coconut, edible glitter, fresh herbs, and fruits. Serve and enjoy.
*You can keep the cashew cream in the fridge for up to 3 days.