Vegan Puerto Rican Chia Coquito
This recipe is from my book Live Love Light and Fruits which can be purchased here: http://a.co/d/3Xf1iiK
This is a perfect holiday drink to make for a party or family gathering.
When making this cocktail, you can add more rum to taste. I did! Refrigerate for at least an hour. It is best served very cold, but you can always include pretty ice cube shapes or ice chips. Garnish with shredded coconut and cinnamon.
Enjoy!!!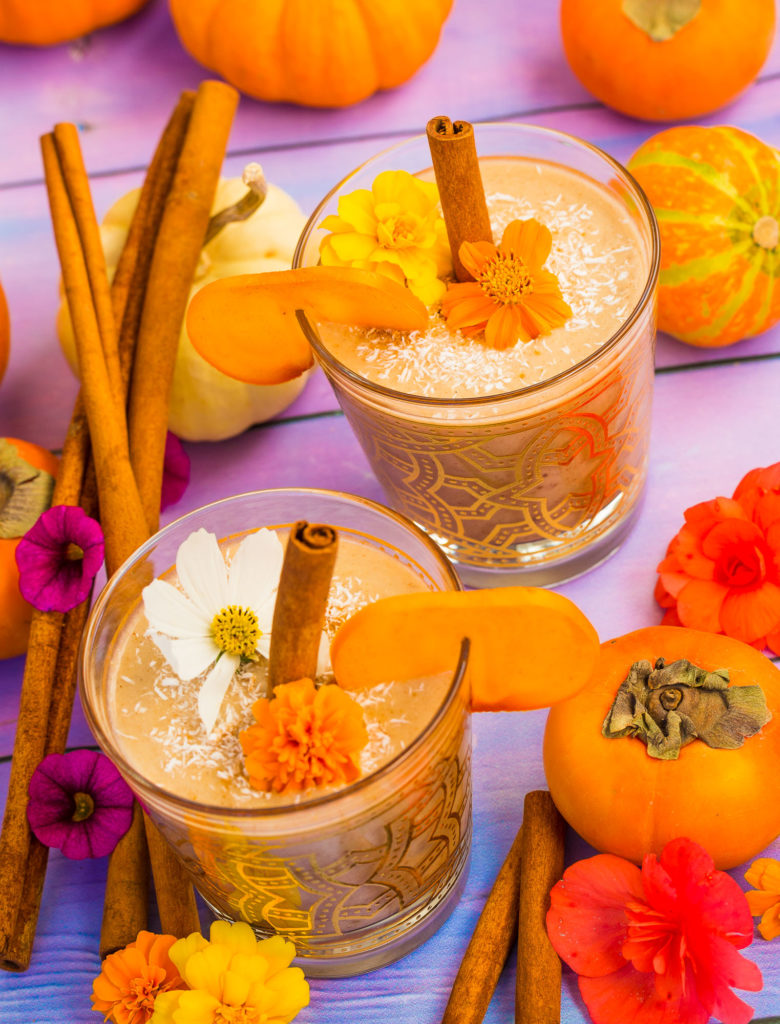 Serves 8-10
1/2 tablespoon chia seeds
3 tablespoons water
1 (13.6-ounce) can unsweetened coconut milk
1 (13.6-ounce) can coconut cream
2 tablespoons maple syrup
7-10 large Medjool dates (depending on how
sweet you want it), pitted
2 teaspoons vanilla extract
1/2 teaspoon cinnamon
1/2 teaspoon nutmeg
1/2 teaspoon allspice
1/2 teaspoon ground cloves
1/2 cup white rum (I use Bacardi)
DIRECTIONS:
1. Soak chia seeds in water.
2. Place the remaining ingredients except rum in a blender.
3. Add chia seeds (the chia seeds add thicker consistency and creamy texture).
4. Add rum and blend well. Enjoy!

VARIATIONS:

• If you like your Coquito really spicy, use 1 teaspoon of each spice powder.
• If Coquito is too thick, add 1 cup coconut water or coconut milk (not from a can).
• For a holiday treat, add 1 cup pumpkin puree and/or a ripe persimmon.
• Pour mixture into popsicle molds and freeze to create refreshing treats for adults.